2023 LeadingAge Ohio PAC Golf Outing

______________________________________________
The LeadingAge Ohio Political Action Committee (PAC) is excited to once again host a golf outing fundraiser on Monday, October 2, 2023. Whether you are a casual golfer or an avid player, this year's LeadingAge Ohio PAC Golf Outing offers something for everyone.
Date:
Monday, October 2, 2023
Location:
The Golf Club of Dublin
5805 Eiterman Road
Dublin, OH 43016
Event Details:
Scramble Format
Registration begins at 9:00 AM
Shotgun start at 10:00 AM
Outdoor awards reception to follow
Complimentary beverage tickets, coffee & pastries, lunch at the turn, and entry for prizes.
Skills games including: longest drive, closest to the pin, and longest putt.
Packages, pricing, and sponsorships
Single Golfer: $150.00

Foursome: $600.00
Silver Sponsor*: $1000.00
Includes sponsor signage and golf for two.

Gold Sponsor*: $1500.00
Includes sponsor signage and a foursome.
Additional sponsorships (breakfast, lunch, etc.) available upon request.
Please reach out to Corey Markham (cmarkham@leadingageohio.org) for questions on the event and sponsorship options.
Registration
All payment must be from personal funds.*
To register for the event online, please click here.


Register by Mail:
Print the registration form and mail with registration fee to:
LeadingAge Ohio PAC
2233 North Bank Drive
Columbus, OH 43220
*Political Action Committees are prohibited by state law from accepting contributions from corporations. As a result, all contributions must come from individuals, partnerships, or LLCs, not corporations. Political Action Committee contributions are not tax deductible. All contributions are completely voluntary. You may refuse to contribute without reprisal. Any proposed contribution amounts are merely suggestions; you may choose to contribute more or less or not at all. LeadingAge Ohio PAC will not favor or disadvantage anyone by reason of the amount contributed or the decision not to contribute. All materials prepared and paid for by LeadingAge Ohio PAC.
Please reach out to Director of Corporate Relations & Initiatives Corey Markham at cmarkham@leadingageohio.org for questions on the event.
Advocacy
Political Action Committee
Projects & Partnerships
Need Help?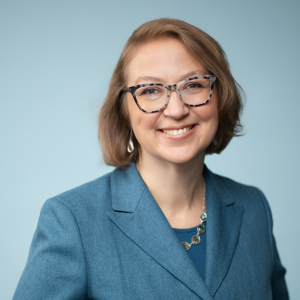 Susan Wallace, MSW, LSW
President / CEO