Young Funeral Directors
Mission Statement
"Inspiring young funeral directors in Ohio through social, educational and interactive programs while promoting excellence in funeral service."
---
2020 YFD Annual Distinguished Service Award Results
Winner:
Jay J. Foster, nominated by Rebecca R. Foster, both of J.E. Foster Funeral Home
To read the full nomination submitted by Ms. Rebecca Foster please click here.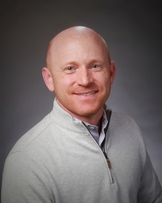 2nd Place Tie:
Drew C. DeVore, nominated by Kraig H. Hanneman, both of Hanneman Family Funeral Homes
Kevin D. Schoedinger, nominated by Barry Griffith, both of Schoedinger Funeral & Cremation Service
In lieu of a complimentary 2020 convention registration, Drew, Kevin, and Jay received $150 gift certificate to use toward any OFDA professional development. Jay additionally received a $500 gift certificate, the award, and his name added to a permanent plaque at the OFDA office.
---
CHAIR:
Vacant Position
MEMBERS:
Lauren Baughman, Canal Winchester
Stephen Best, Canal Fulton
Bradley J. Chute, CFSP, Newark
Brittany Brundidge Muhammad, Cincinnati
Holly Colwell, Columbus
Kelly Daup, Perrysburg
Matt Dixon, Canal Winchester
Erika Furey, Columbus
Jordan Hart, Rittman
Fralisia Jefferson, CFSP, Columbus
Carl E. Kirby, Jr., Cleveland
Ryan Meeker, Amelia
Eric Smith, Lancaster
Michael T. Smith, CFSP, Marion
Devin R. Woodyard, Columbus