Complete Story

12/19/2014
December President's Message
Advocacy, Education, Leadership - A look back at 2014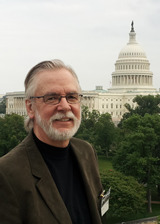 As the Chinese Year of the Horse winds to a close, now would seem the right time to look at 2014 from an Ohio ACEP perspective. And a good starting point would be our three "Pillars", Advocacy, Education, and Leadership.
There are lots of good things to report in the Education realm. Perhaps most notable was, after years of contemplation and wishful thinking, we took our Written Board Review course on the road. Admittedly, this was a little scary…after all, why mess with success? But off to Orlando we went, and a successful course we had. Attendance exceeded expectations, and the course was wonderfully received. So much so that we're going to do it again. We'll return to Florida, but this time towards the Gulf Coast, as we'll be conducting the course in Tampa. There's always room for more, so if you're seeking a board review course, and wouldn't mind a week in the wonderful city of Tampa, why not enroll in the granddaddy of review courses and join us in Florida this January?
Another huge success was our Residents' Assembly and Career Fair. We wanted to craft an event expressly for residents, and were delighted with the turnout, the content, and the wonderful reviews. Nearly every Ohio residency program was represented, and I think most of us who have been involved with Ohio ACEP during the past decade would say "yep…the best one in many years".
Speaking of our Residents' Assembly, be sure to save the date for the 2015 Emergency Medicine Residents' Assembly, August 13, in Columbus!
There was continued success with our Written Board Review offerings (over 700 attendees), the Ultrasound Courses (more than 100 attendees), and LLSA Fast Track Review Courses (just under 100 attendees), as well as the 22nd Emergency Care Conference, which drew 400 EMS personnel and emergency and critical care providers. We continue to have confidence in the Dr. Carol Rivers' Board Review Products and are looking for ways to revise and improve going forward.
Advocacy saw us as involved as ever. Legislatively, opioid-related issues were again the subject of much activity. I was so pleased with our efforts—through testimony and meetings with legislators—to halt a legislative provision which would have required any prescription for an opioid be preceded by an OARRS check. By educating policymakers on how this would affect emergency physicians' ability to treat acute pain, we successfully persuaded legislators to include language exempting short-term prescriptions.
I'm happy to say we were also able to help strip a provision from an otherwise satisfactory bill which would have automatically exempted hospitals from any liability for a suit filed against any contracted (non-hospital employee) emergency physician. By meeting with stakeholders pushing the bill and sharing our concerns, we convinced them to remove the objectionable provision—before the bill even reached the floor of the General Assembly!
We also worked diligently on other legislative issues, including our opposition to the concussion "return-to-play" bill, as well as important legislation updating Ohio's "I'm Sorry" law. Our endeavors were not always successful (such is the way of legislative advocacy—win as many as you can, lose as few as possible), but always involved and assuring ACEP's member's interests were represented and voices were heard.
And on the subject of legislative advocacy, I hope you'll plan to attend the April 21, 2015 Emergency Medicine Leadership Forum, Ohio ACEP's annual member meeting, where we'll examine important health policy issues with state officials and special guests and find out what we can expect from the Ohio Statehouse in 2015.
In the realm of Leadership, the recent graduates of the 2013-2014 Leadership Development Academy class moved into leadership roles both within their own respective organizations, as well as within Ohio ACEP. Many served as Alternate Councillors for the National ACEP Council meeting in Chicago. All have found ways to employ their leadership lessons in their day-to-day activities. We will be convening the next Leadership Development Academy class in 2015, so if you know of young physicians desiring to expand their leadership skills, let us know. Typically, the enrollees are 2-5 years post residency, and recommended by peers or others. Self-nominations are also gladly accepted for consideration.
Another key focus of Ohio ACEP is, of course, our membership. We are continually looking at ways to improve our services to our members, while at the same time maintaining and increasing our membership levels. The more members we have, the better we are able to address the wants and needs of the emergency physicians in Ohio. At the recent Board strategic planning meeting, the Chapter leadership reaffirmed its priority of demonstrating and enhancing the value of membership.
Let me finish with an end-of-the-year shout out to the Ohio ACEP staff. During my recent years with this organization—participating on committees, sitting on the Board, attending National ACEP activities, and now serving as President—I have witnessed up close and personal the efficiency and professionalism of this crew. Led by Mother Tiberi, they are quite the team. I am so delighted to have been given the opportunity to work with each and every one of them. My hat goes off to them while my heart goes out to them. They're the best, and we are ever so fortunate.
Sit tight…2015 will be a great year for ACEP and emergency medicine. But don't sit so tight as to not get involved.
Here's wishing a wonderful holiday season to you and your families. Peace.
---