Ohio ACEP Advocacy Day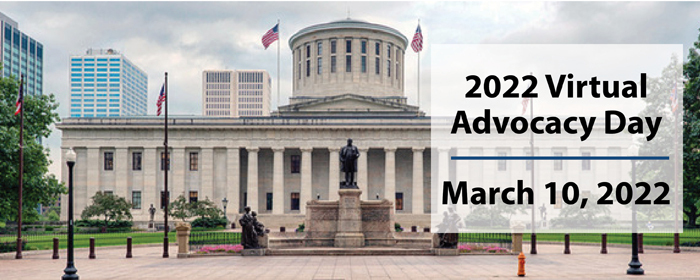 Have an interest in advocating for Emergency Medicine?

Here's your chance!

Join us April 29, 2021 to meet with legislators, learn how to advocate for your specialty and empower yourself to make a positive difference! While we can't be together in person at our Statehouse, we can still make our voices heard! The format will be 100 percent virtual using video chat platforms.
Agenda – Coming Soon!
Please reserve 7:30 am – 5 pm on your calendar.


How does virtual advocacy day work?
Advocacy Day 2021 begins with a virtual bootcamp featuring policy experts and your peers. Following that, you will be fully prepared to engage with your local legislators or their staff from the comfort of your home or office. Ohio ACEP will arrange meetings with your elected officials. Physician advocates will be matched in groups with their elected officials. Meetings will be scheduled according to your home address.
Prior to the event Ohio ACEP will provide participants with access to an advocacy toolkit that will include messaging tips to enhance the effectiveness of your advocacy and personal stories.
Please register by April 2 so we have adequate time to schedule your meeting(s).
Your meeting details will be shared with you the day before the event.

Can't make it, but would like to have access to the advocacy toolkit to make your voice heard?
Send an e-mail to sposey@ohacep.org noting you will not be attending the virtual event but would like the advocacy toolkit.