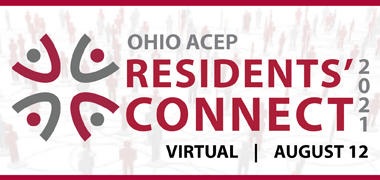 Virtual Conference
August 12, 2021
This online event will feature Clinical & Life After Residency Presentations, an EM Physician Workforce of the Future Session with Live Q&A, Resident Board of Director & Councillor Elections, a Virtual Poster Competition and an opportunity to visit with exhibitors and physician recruiters.
more information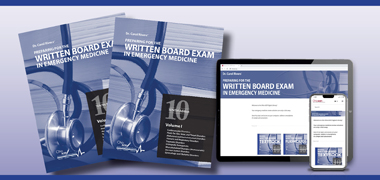 10th Edition - Order Today!
Dr. Carol Rivers' Written Board Review products are trusted worldwide to prepare for the written board exam. This powerful, content-focused, board study program is available in a 2-volume text covering 23 academic topics with over 500 pre-chapter questions and answers. Electronic access to the book is also provided through a robust, searchable, web-based portal.more information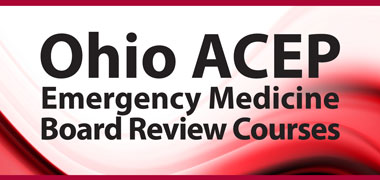 Available Now - Updated & Revised!
Ohio ACEP has offered the EM Written Board Review courses for 35+ years. With years of expertise offering clinical content and a comprehensive review we offer a variety of options to fit your schedule. Our courses are now available in a virtual format!more information