Annual Meeting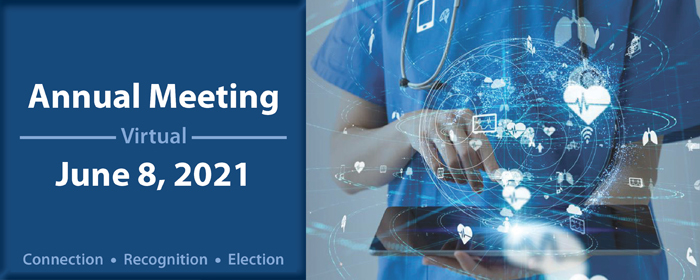 2021 Ohio ACEP Annual Meeting
June 8, 2021
Virtual by Zoom |


Ohio ACEP held a 2-hour, virtual Annual Meeting by Zoom on June 8. It included Board of Director and Councillor elections, award recognitions and a presentation from National ACEP President-Elect, Dr. Gillian Schmitz.
---

Featured Speaker: Gillian Schmitz, MD, FACEP
ACEP President-Elect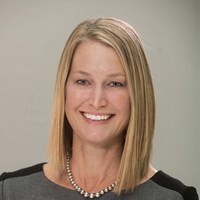 National ACEP Update: Looking Ahead
Dr. Gillian Schmitz will provide a brief update on national objectives for the College including ongoing work with the workforce study, rural task force recommendations, advocacy efforts on reimbursement and growth of EM residency training programs. She will discuss some of the challenges and estimates of workforce supply and demand pre and post-COVID as well as lessons learned from the pandemic and opportunities the College has looking forward to improve emergency care.


---
Board of Directors and Councillor Elections

In conjunction with the Ohio ACEP Virtual Annual Meeting, Ohio ACEP held its annual elections for Board of Directors and ACEP Councillors.
Drs. Bryan Graham and Bradley Raetzke were reelected to the Board for three-year terms. In addition to returning incumbents, Ohio ACEP members also elected Dr. Joseph Tagliaferro to serve on the Board.
Reelected to the Board of Directors and as Councillors were Drs. Eileen Baker, Dan Breece, Michael McCrea and Matthew Sanders.
Drs. Christina Campana, Catherine Marco, Daniel Martin, John Queen and Ryan Squier were reelected for two-year terms as Councillors to represent Ohio ACEP at the National ACEP Council meeting. Dr. Purva Grover was also elected to join the Ohio Council delegation.
Congratulations to these members!
Location
Ohio ACEP's 2022 Annual Meeting location is TBD.
Ohio ACEP Annual Awards Program
The nomination period for the Ohio ACEP 2021 Annual Awards is now closed.
Ohio ACEP accepts nominations for the following Annual Awards
Ohio ACEP Bill Hall Award for Service
Emergency Physician of the Year Award
Emergency Physician Advocacy Award
Emergency Physician Medical Education Award
Emergency Physician Leadership Award
Outstanding Emergency Medicine Resident of the Year Award
Ohio ACEP Annual Award winners were recognized at the Ohio ACEP Virtual Annual Meeting.

Click Here to view our Ohio ACEP award winners.