Complete Story

12/19/2014
Emergency Medicine Residency Spotlight
The Ohio State University

Submitted by The Ohio State University Department of Emergency Medicine
Season's Greetings from The Ohio State University's Department of Emergency Medicine. We are honored to be featured in this month's Ohio ACEP E-Newsletter as we are proud to represent the best state in the nation for emergency medicine education with the best ACEP chapter in the country.
To date our emergency medicine residency program has graduated a total of 260 graduates and we are in our second year of having a full complement of 14 residents per year (42 total) and have been approved for further expansion. We are recruiting for our third class of our very successful Emergency Medicine Internal Medicine Residency Training Program directed by Dr. Daniel Martin and Dr. Eric Adkins.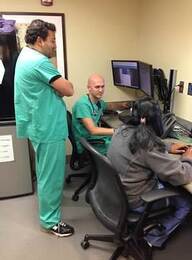 Every year our new residents raise the bar a little higher and this class is no exception with residents from all over the country and from many of the nation's top medical schools. This year our department was awarded the "Star Excellence Award" for promoting cultural diversity. Our residents have received national recognition highlighted by Nathan Finnerty (class of 2016) who received the SAEM Emergency Medicine Basic Research Skills (EMBRS) Scholarship.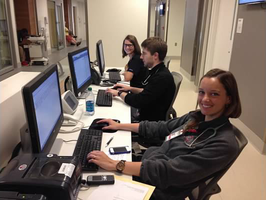 On January 1st 2015 Dr. Sorabh Khandelwal will take over the residency leadership as Residency Program Director from Dr. Diane Gorgas. Dr. Khandelwal is a full professor and is currently an Assistant Dean in the College of Medicine. He is nationally known for his efforts as an emergency medicine educator and has lectured nationally regarding feedback and cognitive errors as well as many other medical education topics. Dr. Jillian McGrath and Dr. Sarah Greenberger will continue their roles as Associate Program Directors and will be joined by Dr. Andrew King and Dr. Laura Thompson. Dr. Daniel Bachmann will transition to Director of Hyperbaric Medicine.
Dr. Diane Gorgas, currently Associate Director of the Health Sciences Center for Global Health, will become the Director on February 1, 2015. Dr. Gorgas completed the OSU President's and Provost's Leadership Institute program in 2014, has become a member of the ACGME RRC in Emergency Medicine. Dr. Gorgas was selected as the Ohio State University clinician designee for the AAMC women's mid-career leadership symposium in Austin, Texas, December 6-9, 2014. Internationally Dr. Gorgas has worked with Partners in Health to improve neonatal and newborn care in parts of Haiti, Ethiopia and Kenya.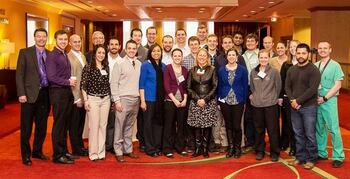 Dr. David Bahner, Professor and Ultrasound Director continues to have a major impact on medical education throughout our medical center and promotes ultrasound within our specialty and internationally. Our department will welcome 3 new ultrasound fellows in July of 2015.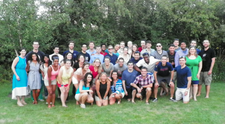 We continue to offer a required clerkship in Emergency Medicine for all medical students. Eighteen students went into Emergency Medicine last year and a record 26 the year before. Emergency Medicine is the 3rd most popular specialty among our students behind IM and Peds. We have had an ACEP National Outstanding Student of the Year Award winner in 3 of the last 4 years. Only 10 students nationally receive this honor each year.
Finally, Ohio State University Wexner Medical Center Emergency Department, led by Dr. Thomas Terndrup (Chairman July 2013) and Dr. Eric Adkins (Medical Director), will open additional ED capacity to bring the ED up to approximately 105 treatment spaces in April 2015. It will feature the nation's first fully integrated oncology emergency department, a state of the art critical care pod, dedicated geriatric care processes, and re-expansion of the observation unit.
Ohio ACEP would like to thank The Ohio State University Department of Emergency Medicine for sharing this information with our members!
---