Complete Story

04/22/2015
April President's Message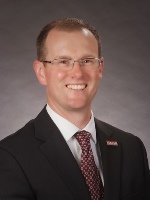 Fellow Members,
Please first allow me to say "thank you" for allowing me to serve as your Ohio ACEP Chapter President for the next year. As I have prepared for my year as your President, I have become more and more aware of what a privilege and responsibility it is to serve as the President of Ohio ACEP. This is a testament to the strength of our Chapter and those Presidents who have served before me representing you, our patients, and our specialty.
In the next twelve months I hope to further each of the strategic pillars of Ohio ACEP: Advocacy, Education, and Leadership. We are nationally known and respected for our Emergency Medicine Board Review and Oral Board Review courses and the Dr. Carol Rivers' books. However, new review courses and board review materials have been released in the past two years. These products will challenge our products. We must ensure that we do not lose our place as one of the premier educational resources in Emergency Medicine.
To further Leadership, I plan to continue President Lyman's outreach to the 21 Emergency Medicine Residencies in Ohio. Every year we lose many members in the transition time from residency to practice. Some cite cost issues, which I believe shows a lack of understanding of the value of ACEP membership. Others simply lose track of renewing their membership, perhaps not realizing it had been paid for by their residency program. Regardless, physicians in training are the future of our specialty, and we as a Chapter need to ensure their continued involvement in the future of Emergency Medicine.
Finally, Advocacy is the hardest to explain, but I've learned it is the most important. Advocacy is always ranked as the number one priority for our members on our annual chapter survey. You need look no further than last week's success of ACEP's advocacy efforts as Congress finally repealed the SGR for Medicare reimbursement. Ohio ACEP continues to advocate for both federal and state protection for EMTALA-related care. Finally, I plan to advocate for an extension of the "I'm Sorry" statue that would allow health-care providers to have open, honest discussions with our patients and families after an adverse event without threat of professional liability.
I look forward to serving as your Chapter President for the next year.
Michael
Michael McCrea, MD, FACEP
President, Ohio ACEP
---