Complete Story

06/26/2015
Bill to Create State Trauma Board Introduced
Ohio ACEP has worked with bill sponsors to ensure EM physicians are represented on proposed Board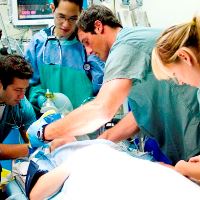 Last week, Reps. Cheryl Grossman (R – Grove City) and Steve Huffman (R – Tipp City), introduced their long-awaited legislation to establish a State Trauma Board in the Ohio Department of Health. House Bill 261 would also require facilities that provide trauma care be designated by the State Trauma Board as Level I, II, or III trauma centers.
Ohio ACEP representatives have been actively involved in interested party meetings during the drafting of the bill, and many of our requests, comments, and concerns have been addressed.
We are continuing to review the newest version of the legislation as introduced in the House, and we will keep our members updated on developments.
---