Complete Story

02/19/2016
Dr. Dan Breece Joins Ohio ACEP Board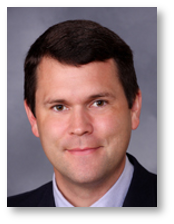 We're happy to announce that Dan Breece, DO, FACEP, has been appointed to the Ohio ACEP Board of Directors to fill the unexpired term vacated by Dr. Robert Broida.
Dr. Breece serves as Medical Director for Emergency and Urgent Care Services at Marietta Memorial Health System, where he is also a Core Faculty Member for the EM Residency Program.
Dr. Breece has been actively involved with Ohio ACEP in a variety of roles, including Councillor, as well as service on the Government Affairs Committee and the Residents' Assembly Planning Committee. Congratulations to Dr. Dan Breece!
We would also like to thank Dr. Broida for his years of service on the Ohio ACEP Board. We have appreciated his outstanding leadership!
---