Complete Story

09/18/2012
Board Member Focus - Dr. John Lyman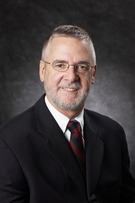 Dr. Lyman came to Ohio in 1974 with his pickup truck, his dog, his motorcycle, and not much else. He was lured to the Buckeye state from California to continue NASA-funded research centered on biorhythms, especially as they related to biomedical data obtained during space missions.
Lyman entered medical school in 1976 as a member of Wright State University School of Medicine's charter class. After finishing his Emergency Medicine residency in 1983, Dr. Lyman joined the faculty at Wright State as EM Residency Coordinator.
Currently President-Elect of the Ohio Chapter, he previously served on the board of Alabama Chapter ACEP. Dr. Lyman sits on the Boards of the Wright State University Foundation as well as the Montgomery County Medical Society. At Premier Physician Services, Inc., he serves as Regional Medical Director and Director of Emergency Medicine Residency Relations.
Dr. Lyman's interests include travel, outdoor activities, photography, reading and his quiescent postcard collection that has accompanied him since childhood.
Recently, John and his wife, Gail, celebrated their 32nd anniversary. They have three children: Marie, a hospice nurse in Knoxville, Tennessee; Matthew, a student at Ohio State in the Neurosciences Division; and Maxwell, a second year student at the Oberlin Conservatory of Music.
---