Complete Story

12/14/2012
Board Member Spotlight – Dr. C.C. Halloran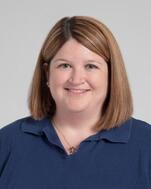 A native of Cleveland, Dr. C.C. Halloran left Ohio to pursue her undergraduate degree at Georgetown University. She returned to Northeast Ohio to attend Case Western Reserve University School of Medicine. After receiving her medical degree at Case, Dr. Halloran completed her residency at the University of Rochester in New York.
One of Dr. Halloran's greatest passions is travel. Her favorite destination so far is Perth, Australia, and she dreams of someday visiting South Africa and Antarctica. A lover of both snorkeling and animals, she can't wait for her upcoming trip to Hawaii where she plans to swim with the sea turtles.
In addition to her love of travel, Dr. Halloran has developed an avid interest in genealogy. While researching her family, she learned that her direct descendants fought in the Revolutionary War and were some of the first founders of Ohio, and she also discovered that she is descended from two Mayflower pilgrims!
Dr. Halloran is married to Kevin Artl, a 911 dispatcher whom she met online. Together, the pair have two dogs, Finn and Weston, and reside in the Cleveland/Akron area.
---