Complete Story

07/17/2013
National Pediatric Readiness Project—Your Help Is Needed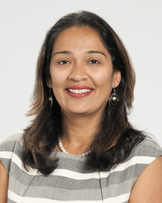 Across the country, one in four visits to the emergency department involves children. This year alone, 30 million children will receive emergency care. With so much at stake, it's crucial that all emergency departments are prepared to effectively treat children, and I need your help to ensure Ohio's EDs are ready.
I'm proud to serve as Ohio ACEP's representative to the National Pediatric Readiness Project. The purpose of the Project is to ensure that all US emergency departments have the essential guidelines and resources in place to provide effective emergency care to children.
The first step in the Project is to conduct a nationwide assessment of EDs' pediatric readiness. In order for the assessment to collect reliable data that help us achieve our goal, we need the participation of Ohio emergency departments. This is why I am strongly urging you to help by filling out this simple survey and improving pediatric care.
Facilities that participate will receive immediate feedback in the form of a Pediatric Readiness Score and free access to quality improvement resources to help address any identified areas of need. For more information, be sure to visit www.PediatricReadiness.org. To verify your facility is participating in the National Pediatric Readiness Project, please call the National EMSC Data Analysis Resource Center at (801) 585-9158. The deadline to fill out the assessment survey is July 31!
Thank you in advance for your help in improving emergency pediatric care!
Purva Grover, MD
Attending Physician, Akron Children's Hospital
---