Complete Story

08/14/2013
Board Member Spotlight—Dr. Eileen Baker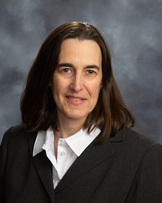 Throughout her life and career, Dr. Eileen Baker has demonstrated an ongoing love of learning, both professionally and recreationally. Whether in California, Vermont or here in Ohio, she has lived her life pursuing diverse interests in everything from philosophy to emergency medical services to motorcycling.
Eileen F. Baker, MD, FACEP grew up in Santa Rosa, CA. She graduated from UC Davis with honors, with a Bachelor of Arts and Sciences in Physiology and Philosophy, in 1993. Before matriculating to medical school, she worked as an EMT in Oakland, CA. Dr. Baker attended medical school at the University of Vermont, College of Medicine, in Burlington. It was in Vermont that she learned what real winters are all about, from wearing proper attire to driving in the snow. At UVM, Dr. Baker enjoyed the mentorship of Dr. Wayne Misselbeck, the EMS Medical Director for the State of Vermont. As part of their work, Dr. Misselbeck and Dr. Baker collected data about out-of-hospital defibrillation and resuscitation in rural Vermont.
Dr. Baker completed her residency in Emergency Medicine at Summa Health System in Akron, Ohio. There, she continued to explore her interest in emergency medical services as the Assistant Medical Director for the Cuyahoga Falls Fire Department. Dr. Baker trained with the fire fighters in Search and Rescue operations, Swift Water Rescue and Dive Rescue operations, including SCUBA and ice diving. Dr. Baker also had the pleasure to work closely with the late Dr. Michael Mackan, who chaired the Ohio ACEP EMS Committee.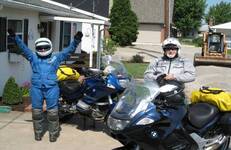 Dr. Baker became involved with Ohio ACEP shortly after graduating from residency. Dr. Baker was elected Secretary in 2005 and President-Elect the following year. In 2007, she became Chapter President and served a two-year term.
Dr. Baker has worked in community emergency medicine since her graduation from her residency in 2001. She began her career as an attending physician at Union Hospital in Dover, OH, where she worked for seven years and also served as the EMS Medical Director for six. During this time she was the Chair of her EMS Region and also represented Ohio ACEP on the State Trauma Board.
In 2007, Dr. Baker decided to explore her interest in philosophy, and began attending Bowling Green State University on a part-time basis. While working full-time, she has completed the course work for a PhD in applied ethics in Philosophy and is presently writing her dissertation. Dr. Baker also has become involved with the Medical Ethics Curriculum at the University of Toledo, College of Medicine. She began facilitating small group ethics discussions, at the invitation of Dr. Catherine Marco, who was the Medical Director of UTMC's Ethics Curriculum. Over time, Dr. Baker's participation has increased, and in 2013 she took over the position as Medical Director at the University of Toledo. She strives to emulate the excellent work that Dr. Marco has achieved in developing the program.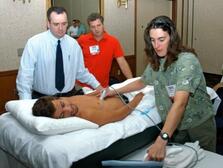 In her personal life, Dr. Baker has been happily married for 10 years to Gary Farson, an artist and retired mental health therapist. His profession, she claims, has maintained their wedded bliss! Together, the two enjoy racing their 1992 Mustang in the Chump Car race series, as well motorcycling—each on their own bikes (photo of the couple with their bikes above). Also, Dr. Baker is an avid bicyclist, who rides enthusiastically as often as possible. She was thrilled to be able to witness the final stage of the 100th running of Le Tour de France in Paris, this year. A self-described "bike nut," she considers it a dream to be able to ride at 40mph without the benefit of gravity.
Professionally, Dr. Baker is anticipating Mercy Health Systems' opening of a stand-alone emergency department in Perrysburg, which her group, Riverwood Emergency Services, Inc., will be staffing. She will continue to work in both Defiance and Bowling Green after the ED opens its doors in November.
And finally, Dr. Baker is delighted to serve on the Ohio ACEP Board. Having participated for more than 10 years in multiple roles, Dr. Baker feels proud of the growth of the Chapter, its role in advocacy at the state level, and of the educational programs the Chapter provides. Dr. Baker is thrilled with Ohio ACEP's national prominence, and she considers it a tribute to the Chapter's members that the state has developed so many strong leaders at both the Chapter and National levels. Dr. Baker looks forward to continuing her service to the chapter indefinitely. To her, she says, Ohio ACEP is like family.
---