Complete Story

08/15/2013
President's Message
Physician Leadership—More important now than ever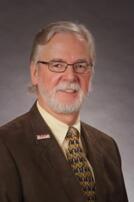 In last month's eNews I addressed the importance of the emergency physician and advocacy for the profession. This month I'd like to speak to the issue of physician leadership. Physicians need, more than ever, to lead in a time of transformation in healthcare and to guide healthcare teams, patients, and organizations such as Ohio ACEP. Physicians are at the center of opportunity when medicine meets leadership. Ohio ACEP has invested in physician leadership in multiple ways to change our culture, the way we collaborate, and our outcomes. And by making physician leadership a priority, we make our chapter, our own groups and healthcare systems, and ourselves, better. Leadership is a journey, not a destination.
So WHAT is Ohio ACEP doing to help physicians travel that road?
The Ohio ACEP Leadership Development Academy (LDA)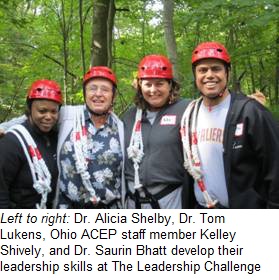 The Leadership Development Academy provides an orientation and training for leaders in emergency medicine, a familiarization with organized medicine, and a pathway for physician leadership within the state chapter, national College, or local arena of emergency medicine. Our goals are:
To assist emergency physicians to understand authentic self-leadership and to create a personal leadership vision;

To grow strategic decision-making skills and build management competencies;

To provide orientation and advocacy training that allows potential leaders to promote emergency medicine; and

To offer mentoring opportunities and facilitate relationship-building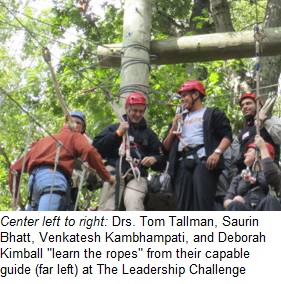 HOW we develop leaders is by a chapter commitment to The Leadership Challenge and the five practices of exemplary leadership®, a clear, evidence-based path to achieving the extraordinary—for individuals, teams, organizations, and communities. Our focus is to acknowledge, support, and strengthen the leader within. Members of the LDA, Board members, chapter leaders, and chapter staff attend a Leadership Challenge Camp, and we are beginning to weave the practices into the way we work and relate within the chapter and also in our workplaces. By approaching leadership as a measurable, learnable, and teachable set of behaviors, the Leadership Challenge recognizes the leadership potential in anyone—at any level, in any organization. The Leadership Challenge has helped millions of leaders gain clarity in their vision and purpose. And along the way, they've shown that when you empower those who follow to achieve their personal best, you can transform companies and organizations anywhere in the world. Transformative leadership. We want physicians to achieve lasting success and results.
WHY are we committed to our physician leaders? As noted above, in this time of upheaval in the state of medicine and uncertainties in healthcare, our physicians need to achieve their leadership potential. Our chapter relies on physician leaders for governance and guidance. And in October, our chapter Councillors will represent YOU, the members of Ohio ACEP. ACEP's Council, the major governing body for the College, considers Resolutions annually in conjunction with Scientific Assembly. During this annual meeting, the Council considers many Resolutions, ranging from College regulations to major policy initiatives thus directing fund allocation. The Council meeting is the members' opportunity to make an impact and influence the agenda for the coming years. Strategy, skills, and collaboration are significant components for a positive influence on the future.
For over 40 years, Ohio ACEP has devoted itself to developing effective physician leaders, many of whom have gone on to hold positions of national leadership. We are proud to continue this rich legacy with our Leadership Development Academy, our integration of proven leadership practices, and by empowering our members to make a positive difference in the House of Medicine. And as healthcare continues to evolve, Ohio ACEP's members and physician leaders will be poised to guide that evolution—on behalf of their colleagues, their medical specialty, and their patients.
Leadership development provides the skills, strategies and tools for success. What better commitment.
Ohio ACEP. Advocacy, Education, Physician Leadership.
---