Complete Story

11/15/2013
Dr. Jim Augustine Elected to National ACEP Board of Directors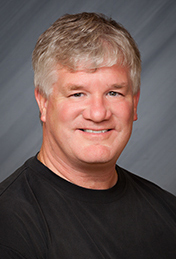 By Dr. James Augustine, MD, FACEP
With the outstanding support from the leadership and Council members of Ohio ACEP, I was elected as a new member of the Board of Directors of the American College of Emergency Physicians. It will be an honor to serve the College and the field of emergency medicine in these changing years. There is significant precedent for leadership of the College from Ohio, with five prior Presidents, a prior Speaker of the Council and the present Speaker of the Council, Dr. Kevin Klauer. I am grateful for the mentorship of each of these leaders and many others in our field.
ACEP and its members face years of intense change in the healthcare system, the practice of emergency medicine and the care of emergency patients. Within the house of medicine, and to those who pay for services, emergency physicians must be recognized for the tremendous value that we bring to the care of patients, regardless of their ability to pay. This is a time when ACEP must develop focused strategies for the issues facing emergency physicians and their patients. I hope to contribute to this effort with experience in data, management and the global impacts of emergency care.
I credit my experience in Ohio for the development of my concepts on the effectiveness of emergency care systems. Some great mentors encouraged my development at Ohio ACEP about 26 years ago. It is Ohio that produced outstanding leaders within democratic and academic practices. Ohio emergency leaders have developed solutions to issues of patient safety, ED flow and continuous quality improvement. It has been my privilege to bring that experience to the Joint Commission, CMS, the Emergency Department Benchmarking Alliance and other groups.
We have a great specialty and a great future for our practice. I look forward to serving you and the College as a member of the Board of Directors for the next three years.
Dr. Augustine is Director of Clinical Operations for EMP. He is also a Clinical Associate Professor in the Department of Emergency Medicine at Wright State University in Dayton. Jim serves as executive editor for ED Management. Dr. Augustine was the President of Ohio ACEP in the mid-1990s and served as the first Chair of the Ohio EMS Board.
---