Complete Story

03/14/2014
Leadership Development Academy Member Spotlight – Dr. Julian Jakubowski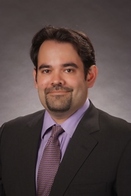 Dr. Jakubowski was born and raised in New York City. During his senior year at the acclaimed Bronx High School of Science, Dr. Jakubowski got involved with EMS. Becoming an emergency medical technician before the age of 18, he became hooked on emergency medicine and worked as an EMT in Queens, Nassau and Suffolk counties.
Dr. Jakubowski's need to get involved was sparked when he became the vice president of his collegiate ambulance company. This interest was further nurtured while he earned his medical degree from the New York College of Osteopathic Medicine. There he became a member of the Emergency Medical Residents' Association (EMRA) Medical Student Governing Council and represented medical students across the country.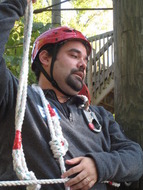 His need to get involved carried into residency. As an intern he was elected to represent emergency medicine residents across the country as a member of EMRA's Board of Directors. During his senior year of residency Dr. Jakubowski was asked to represent the emergency medicine residents of New York State as a member of the Board of Directors of the New York Chapter of the American College of Emergency Physicians.
Dr. Jakubowski completed his residency in emergency medicine at Saint Barnabas Hospital, a trauma center in the Bronx. He then completed a fellowship in emergency ultrasound at the University of Utah. After the fellowship, Dr. Jakubowski moved to South East Ohio to get involved in training emergency medicine residents.
Once he got settled into the area, becoming a member of Ohio ACEP's Leadership Development Academy was the natural next step for him. Dr. Jakubowski looks forward to completing the Leadership Development Academy and using the skills he learns to continue his involvement in EM leadership and advocacy.
---