Complete Story

07/18/2014
EM Residency Spotlight
Case Western MetroHealth/Cleveland Clinic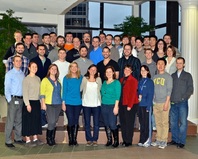 Exciting things are happening at the Case Western MetroHealth/Cleveland Clinic emergency medicine residency program in Cleveland, and with a fresh crop of strong new interns, we are excited to take on the new residency year!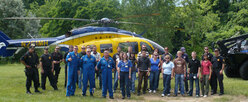 MetroHealth's state of the art simulation center continues to expand, and with EM physician Dr. Tom Noeller at the helm, new simulation opportunities are popping up every day. Resident Dr. Jessica Mason's podcast "The Hippo EM Resident Call Room" continues to gain popularity as she shares her stories, pearls, and pitfalls of emergency medicine residency. Listen along each month for free on iTunes and subscribe at www.hippoem.com/podcast. Guests include Mel Herbert and many of the EM:RAP contributors (Mike Weinstock, Ilene Claudius, Mizuho Spangler), as well as Cleveland emergency physicians Joan Papp, Gerry Maloney, and Tom Lukens.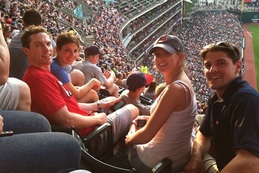 Across town at the Cleveland Clinic, EM physicians Dr. Achilles Bebos, Dr. Sean Roth, and Dr. James Sauto continue to expand the Cleveland Clinic procedure lab, which utilizes fresh cadavers to train our EM residents in rare and cutting edge procedures. With the opening of three new free-standing Cleveland Clinic emergency departments, our residents have been enjoying the experience of community emergency medicine at its finest.
As both systems continue to expand, we are excited to see what opportunities MetroHealth and the Cleveland Clinic will offer our residents in the years to come!
We at Ohio ACEP thank Case Western MetroHealth/Cleveland Clinic for sharing this information with our members!
---