Complete Story

05/13/2019
Now accepting applications for the Ohio ACEP Leadership Development Academy
Submit your application by Tuesday, May 28 to be considered!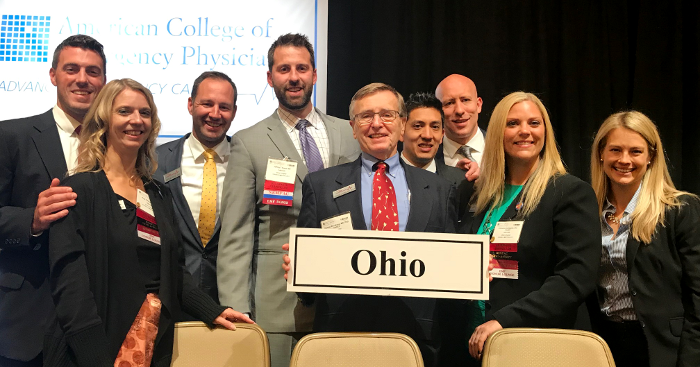 Apply by Tuesday, May 28 to be considered for the 2019-2020 LDA class!

Ready to take your leadership skills to the next level?
Ohio ACEP's Leadership Development Academy (LDA) is an innovative, year-long program designed to develop tomorrow's EM leaders.
Why apply?
Along with gaining valuable leadership and communication skills, LDA members participate in unforgettable experiences, including ACEP's Leadership & Advocacy Conference in Washington, DC, ACEP Council at ACEP19 in Denver, and the popular Leadership Challenge Day!
What will I take away from LDA?
As part of the Ohio ACEP Leadership Development Academy, you will:
Develop skills to take on the unique challenges facing emergency medicine
Connect with peers and mentors
Learn to grow and tap into professional networks
Build and get feedback on your individual leadership style
Learn to affect positive change as a physician advocate
Identify, develop, and refine core leadership competencies
How do I apply?
Download and fill out the Leadership Development Academy application. Applications are due Tuesday, May 28!
Questions?
Check out the Leadership Development Academy brochure or send us an email.
---
---