Complete Story

08/02/2019
APRN Scope of Practice Expansion Advances in the House
General Assembly expected to resume work on troubling legislation after August recess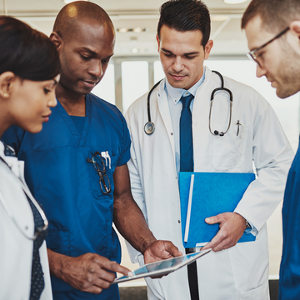 On July 18, the House Health Committee heard proponent testimony on House Bill 177, an alarming bill which would allow advance practice nurse practitioners (APRNs) to practice medicine independently without a standard care agreement with a collaborating physician. Introduced by Rep. Tom Brinkman (R—Cincinnati), HB 177 is a re-introduction of similar bills that were defeated or substantially changed in the last two sessions of the General Assembly.
At the July 18 hearing—the fourth hearing for HB 177—supporters of the bill claimed that it would improve access to medical care, particularly in rural and underserved communities. HB 177's opponents, however, pointed out that nothing under current standard care agreements prevents an APRN from working in these areas. In addition, studies conducted by the American Medical Association have shown that granting full, unsupervised practice authority to non-physician providers like APRNs does not create an incentive to locate to rural and underserved communities.
On May 14, at HB 177's third hearing, representatives from a number of physicians' groups—including Ohio ACEP, Ohio State Medical Association, and Ohio Academy of Family Physicians—took the opportunity to lay out their objections to HB 177 and correct the record on arguments made by the bill's proponents.
In written opponent testimony, Ohio ACEP President Dr. Brad Raetzke pointed out, "[A]ny perceived access shortages should not be 'solved' by removing access to the highest trained member of the healthcare team, the physician." Instead, suggested Dr. Raetzke, the state should be looking at options that would meaningfully improve access to care, such as expanded telemedicine services.
In previous sessions of the General Assembly, we were able to help stop or modify nearly identical bills by standing shoulder-to-shoulder with Ohio's physician community to tell state legislators to preserve physician-led, team-based care. Now that yet another attempt to expand APRNs' scope of practice is underway, we may need your help again to stop the legislation.
The Chairman of the House Health Committee, Rep. Derek Merrin (R—Monclova Township), indicated that major overhauls to the bill are possible, and we are hopeful that any revisions to the legislation take into account the serious concerns of Ohio physicians.
Stay tuned to future editions of the Advocacy Update for the latest on HB 177's progress, and be on the lookout for action alerts from Ohio ACEP!
---