Complete Story

08/02/2019
Medical Groups Submit Comments on Medicaid Managed Care
Ohio ACEP signs onto recommendations to Ohio Department of Medicaid for reprocurement of managed care contracts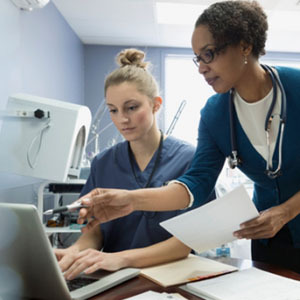 Responding to a request for information from the Ohio Department of Medicaid, a number of medical and physicians groups—including Ohio ACEP and Ohio State Medical Association—have issued recommendations as the state begins to reprocure managed care contracts. These medical and physicians groups worked together for several months to analyze concerns with provisions of Ohio's current contracts with its managed care plans (MCPs) and identified a number of requests, including:
Prompt pay—MCPs should be required to reimburse within 14 days of submission of a claim with an 18% penalty, paid to the provider, for claims paid after 30 days
Reimbursement rates—MCPs should be required to pay rates that are sufficient to maintain network and access to care
Claims denials—Explanations of denial (EODs) should be required for all claim denials, and EOD codes/descriptions should be standardized among all Ohio Medicaid payers
Ohio ACEP has also drafted a letter to the Ohio Department of Medicaid containing recommendations on areas most directly impacting emergency medicine. In the letter Ohio ACEP has recommended:
Provider support

Ohio's managed care contracts should adhere to the prudent layperson standard and explicitly prohibit denials and claims reviews based solely on Current Procedural Terminology (CPT) codes and/or final diagnosis
To reduce administrative burdens on providers, forms should be standardized across MCPs

Benefits and delivery system

Access to telemedicine, a promising tool to address emergency department crowding and lack of access to care, should be expanded, and telemedicine services should be reimbursed fairly
Implement better communication between provider systems to ease the problem of psychiatric boarding in the emergency department by allowing providers to quickly access information on open psychiatric beds in the area
MCPs should increase access to, and utilization of, medication-assisted treatment (MAT) in emergency departments, following successful pilot programs implemented in other states
We appreciate the Ohio Department of Medicaid's consideration of comments from stakeholders around Ohio. Stay tuned for developments in upcoming editions of the Advocacy Update.
---