Complete Story

02/19/2021
A Look Into the Past, Present, and Future of the EM Physician Job Market
Dr. Abbey Smiley - EM Resident Representative to the Ohio ACEP Board of Directors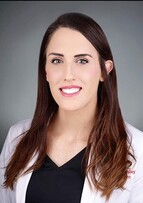 We have reached the time of the year when, in previous years, graduating Emergency Medicine residents would apply for a medical license in the state in which they eagerly awaited to begin their first job as an attending Emergency Physician. This year, however, is very different. Strapped with an average debt of over $200,000 and over a decade of post-secondary training and missed opportunity cost, many graduating EM residents are still without a job. While just one year ago EM residents were inundated with recruitment emails boasting large salaries and impressive sign-on bonuses, graduating EM residents have faced a far more daunting job search in 2020. Unfortunately, many factors predict that the current job market will not improve significantly in the coming months, and may never be as favorable as in the pre-COVID era job market.
What happened to Emergency Medicine Physician jobs?
COVID-19
While some have cited COVID-19 as the major factor in the disappearance of Emergency Physician jobs, others believe that COVID-19 was merely the straw that broke the camel's back in a job market that has been predicted to majorly stumble- if not all-out collapse- for the last decade (see "The Rape of Emergency Medicine"1, "After the Match: The Unchecked Growth of EM Programs (and No Sign of Stopping)"2, "AAEM/RSA Statement of Concern for Graduating EM Residents and the Current Job Market"3). What we do know about the effect of COVID-19 on the EM job market is that ED volumes were cut significantly, leaving many emergency medicine group practices to experience layoffs (21%), furloughs (31%), cut salaries for the same work performed (56%), reduce hours of ED coverage (83%), and deference or altogether elimination of benefits for their employees (47%) according to a recent survey of ACEP members.4 Perhaps more concerning is that as volume has been returning to the ED, anecdotal evidence has not seen corresponding increases in EM physician coverage or returns in salary or benefits. Some have described unsafe patient to physician staffing ratios not seen before in their practice. Further concerns remain that ED volumes will never reach pre-COVID levels thanks to the pioneering and permeation of telehealth across specialties in response to the constraints of the pandemic.
Other Factors at Play
Though COVID-19 has undoubtedly contributed significantly to the lack of EM physician jobs, other market factors have contributed to a steady decline in the lack of desirable jobs for several years. Three main factors are the unchecked expansion of Emergency Medicine residency programs, state and national legislation seeking to expand Full Practice Authority, and the expansion of Contract Management Groups (CMGs).
The Expansion of Emergency Medicine Residency Programs
In 2011 there were 1,607 PGY1 EM resident spots available in the match; last year in 2020, the number of PGY1 resident positions bloomed to 2,567.5 That equates to a 60% increase in EM residency positions in the last decade, and a greater than 35% increase in EM residency positions in the last 5 years alone. Currently, there are close to 8,000 EM residents, a third of which will graduate this year. For the 2020-2021 NRMP application cycle, 9 new EM residency programs have been added; however, a total of 75 programs were accredited for the first time by the ACGME from January 2016 to June 2019. While the 2015 ACGME-AOA merger is responsible for a large proportion of residency program expansion, the dramatic rise in residency positions cannot be explained by the merger alone.3 Some have feared that Contract Management Groups have been the culprit and speculated motives to "train and retain" and artificially drive down EM physician salaries.6 Regardless, the increased supply of EM physicians does not bode well for job hunting in a market that had begun crunching down even prior to COVID (job availability was down nearly 20% from 2019-2020 to 2018-2019 recruiting years).7 In fact, data published just prior to COVID conservatively estimated a near-term net increase of EM physicians by 4% per year with demand for EM physicians to only increase by 1.8% each year- a demand we are anticipated to meet by 2021 and exceed by at least 2.2% each subsequent year.8
Full Practice Authority Legislation and "Scope Creep"
Another factor many believe to be at play in the decline of EM physician jobs is the rise of the nurse practitioner. In 2012, the Affordable Care Act awarded up to $200 million to educate and train large volumes of nurse practitioners. Since then, the number of nurse practitioners practicing in the United States has nearly doubled from 154,000 in 2012 to over 290,000 as of March 2020.9 Although the growing number of nurse practitioners has been branded as a strategy to bridge the gap in the AAMC's long forewarned impeding physician shortage, others fear more concerning motives are at play. In 2016, The Veterans Administration granted Full Practice Authority to nurse practitioners, which left many to speculate that NPs were being trained at a breakneck speed for a fraction of the cost in order to replace physicians with a cheaper labor force.
Indeed, Full Practice Authority legislation has now been passed in 23 states, granting nurse practitioners the full practicing rights of a physician after as little as 18 months of online classes and 500 clinical hours required for NP licensure. In many other states including Ohio (which requires only a "standard care agreement" between an NP and a collaborating physician), NPs are able to practice with minimal physician oversight. This movement has been spearheaded with tremendous lobbying effort by the American Associated of Nurse Practitioners and immense financial support from titans such as The American Hospital Association, The Robert Wood Johnson Foundation, and The Institute of Medicine- all of which have direct ties to corporate medicine and the pharmaceutical industry.10 In four states, as well as Ohio, these lobbying groups have been successful in temporarily removing physician collaboration requirements during the COVID-19 pandemic. Ohio House Bill 177: "Better Access, Better Care Act" seeks to grant NP's unrestricted practice rights permanently.
While in recent years many have feared a growing trend of physicians being fired and replaced by NPs and PAs, no amount of speculation is needed to recognize that the rapid growth of non-physician providers has undoubtedly contributed to the tight job market graduating EM residents now face. With the U.S. Bureau of Labor and Statistics predicting a 45% growth rate in NPs over the next decade, the job market will likely tighten down even further for EM physicians as fresh NP and PA graduates are employed at a fraction of the cost.11
The Expansion of Contract Management Groups
More controversial than the expansion of EM Residencies and the rise of non-physician providers is the complex role of Contract Management Groups (CMGs) in the spiraling EM job market. As these corporations have imbedded their roots in hospitals across the United States, they have contributed significantly to the current healthcare climate. These mammoth, for-profit hospital staffing companies employee EM physicians with the promise of helping to streamline administrative tasks such as billing and corporate taxes. In exchange, these conglomerates take up to 30% of profits generated by the EM physician and have complete control of the EM physician's contract.12 CMGs are estimated to employ more than half of all EM physicians and will likely continue to dominant the EM job market in coming years as struggling democratic groups continue to be acquired by CMGs.13
As these corporations are driven by financial interests, many EM physicians have taken issue with CMGs as they drive up healthcare costs, contribute to the "overproduction" of EM residents, and limit physician's ability to make policies and decisions regarding their own departments- including safe staffing levels.12 CMGs are also tied to the advent of "Surprise Billing," a practice which ultimately hurts both EM physicians and their patients.14,15,16 These practices have also been responsible for deeply damaging the physician-patient relationship. In essence, while CMGs have 'relieved' physicians of the business aspect of medicine, they have also taken away physicians' control of their practice environment and the way they care for their patients. When medicine is merely a business and corporate dollars guide healthcare policy, a climate exists where EM board-certified physicians are no longer viewed as being vital to the healthcare system.
Conclusions
There are many factors which have made a significant impact on the outlook of the current EM Physician job market. While COVID has played a large role in the current job market slump, there are several reasons to believe that the tides were turning in Emergency Medicine long before March 2020. For current EM attendings, please examine your beliefs on these issues and consider your role in advocating for both your specialty and your patients. Most importantly, engage your residents in discussions on these topics. For current EM residents, stay aware of these issues, talk with your mentors, and start planning for your future now- especially with regards to your finances. EMRA offers excellent resources for financial planning in residency, and the article "Preparing for Life after Residency: A Financial Planning Paper" is a great place to start.17 Pay attention to Ohio House Bill 177, and engage your local representatives. For all of us in Emergency Medicine, no matter your stage in training or career, we must come together now to fight for our specialty and our patients. Our collective action or inaction now will shape the landscape of healthcare for years to come.
---