Complete Story

11/07/2018
2018 Midterm Election Recap
Two physicians elected to General Assembly; Ohio GOP has a huge night, bucking national trend toward Dems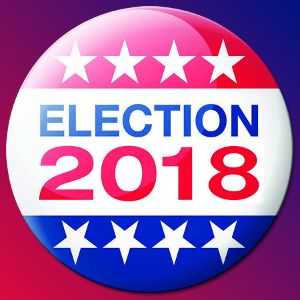 On November 6, voters around the country cast their ballots, capping a heated marathon campaign season. Here in Ohio, voters made a number of choices on very important issues and candidates up and down the ballot.
The GOP will maintain their "trifecta" status—control over the State Senate, State House of Representatives, and Governorship.
In one bright spot for Ohio Democrats, voters reelected U.S. Senator Sherrod Brown to another term in the U.S. Senate by a comfortable margin in his race against Congressman Jim Renacci.
We're pleased to report that both of the physicians running to serve in the Ohio Legislature prevailed in their elections! Dr. Beth Liston (D—Dublin) will represent the 12th Ohio House District, and current Ohio Representative Dr. Steve Huffman (R—Tipp City) was elected to the Ohio Senate to represent the 5th District.
Ohio General Assembly
Both chambers will remain firmly in GOP hands when the 133rd General Assembly is sworn in in January.
All 99 seats in the Ohio House of Representatives were up for election in 2018. Though House Republicans will maintain a sizable majority (62-37), Democrats were able to flip a net of four seats in their favor.
17 of the 33 Ohio Senate districts were up for election in 2018. Republicans flipped one seat in their favor and will increase their supermajority in the Senate to 24-9.
Ohio Governor and Statewide Offices
Ohio Democrats' woes continued in the 2018 midterms as voters again selected Republicans for each statewide office: Governor (Mike DeWine); Lieutenant Governor (Jon Husted); Attorney General (Dave Yost); Secretary of State (Frank LaRose); Treasurer (Robert Sprague); and Auditor (Keith Faber).
Ohio Supreme Court
Two Ohio Supreme Court seats were on the ballot in 2018. OSMA-endorsed candidate Justice Mary DeGenaro—who was appointed to the Supreme Court in 2018—fell short in her election against Judge Melody Stewart. And OSMA-endorsed candidate Judge Craig Baldwin lost to Judge Michael Donnelly in the election to replace Justice Terrence O'Donnell, who did not run for reelection.
For more Ohio midterm election results, check out the Ohio Secretary of State's website.
---