SOBI Conference
Pictures!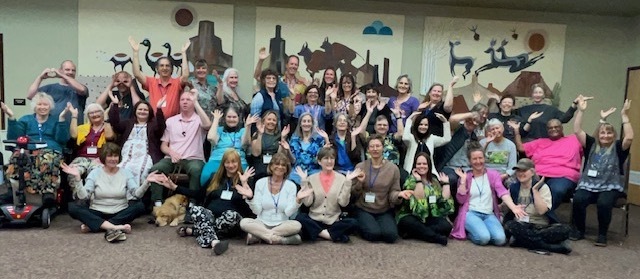 Did you take pictures during the conference? Share them with your fellow attendees! You can upload them directly from your phone or computer through the Photos tab in Whova.
We created a slideshow of photos from past conferences you can view here and a slideshow from the 2023 conference here. Thank you for joining us!
Conference Presentations and Recordings
Thank you to all of our presenters!
Links to the recordings have been emailed to all conference attendees and are also available in Whova. If you attended the conference and did not receive the recordings email please contact the SOBI office.
If you did not attend the conference and would like to watch the recordings, you can gain access to the recordings, handouts, and slides (when applicable) by completing the form linked below.
These recordings will be available until April 30, 2024
Access the Conference Recordings
---
Live Presentations
---
---
Pre-Recorded Presentations
Whova
---
Whova is a virtual platform that provides many benefits to ensure you get the most out of the conference. It is available both as a mobile app for your phone and as an online web portal. All recordings of the presentations will be available on Whova soon.
To Log In to Whova:
Download the Whova app on your phone or visit the online portal on your computer. Sign in (on the mobile app) or sign up (on the web portal) with the same email address you used to register for the conference. You must use the same email you originally used to register; that's how Whova will recognize you. If you have any issues signing in please contact the SOBI office.