Online SOBI Sponsored Study Groups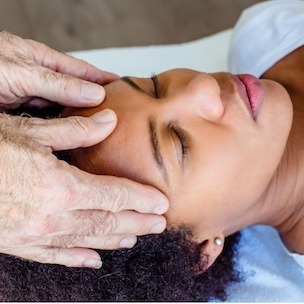 The Society of Ortho-Bionomy Int'l sponsors monthly Online Study Groups. They are primarily in a conference call format and are taught by various Registered Ortho-Bionomy Instructors via Zoom.
Our Study Groups cover a variety of topics and also count towards the study group requirements in the Practitioner and Advanced Practitioner Training Programs.
The receipt received upon registration will have a link to download the handout, any preview materials and the Zoom link. Be sure you have these materials available before you login to the study group.
There is a limit to class size, so be sure to register early.
After a group finishes, all attendees will be emailed an evaluation form for that session. To receive study group credit attendees will need to fill out and submit the evaluation form within two weeks of the study group.
The Study Groups are a full three hours, with no credit given for homework time.
Out of respect for the Instructor and the other students please be on time for the study group.
---
Reflex OB
A Blend of Ortho-Bionomy and Reflexology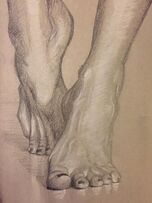 with SOBI Advanced Instructor Peggy Scott

June 15, 2023

6:00 PM Eastern, 5:00 PM Central, 4:00 PM Mountain, 3:00 PM Pacific (US and Canada)

Three-hour online study group

SOBI Member $45; Non-Member $55
Students will learn three different strategies for interfacing these modalities, adding depth to any comprehensive treatment.
Familiarity with the fundamentals of Foot Reflexology will be helpful, and will be reviewed briefly in class.
Suggested reading: Feet First by Laura Norman; includes a chart which will be helpful as well. Check your local bookstore! Also available online used from Bookshop.org (supports local bookstores) or new from Amazon.
Your facilitator:

Peggy Scott is an Advanced Instructor, involved with Ortho-Bionomy since the 1980s. She has also taught various levels of Reflexology in a massage school setting as well as for CE credit with NCBTMB. These techniques are included in one of Peggy's CE classes: Foot Reflexology: Basics and Beyond, and were developed organically in sessions with clients.
The link for the handout, which includes the Zoom link for the study group, is available to download on the registration confirmation page and will also be included on your emailed receipt.
Please see the list below for upcoming online study groups.
---
Instructor
Date
Topic
Ann Hoeffel
20-Jul
Significance of Chapman's Reflexes: Why It's Wise to Always Check for Congestion
Melinda Doden
17- Aug
The Elbow
Tanya Pauls
21-Sept
Phase 4 Thoracics and Lumbars
Bettina Beaucamp
19-Oct
Let's Use O-B Principles to make Market more Effective and Fun
Sara Sunstein
16-Nov
Ethics and Emotions
Rouel Cazanjian
21-Dec
Phase 7 and Life Mastery