SOBI Sponsored Study Groups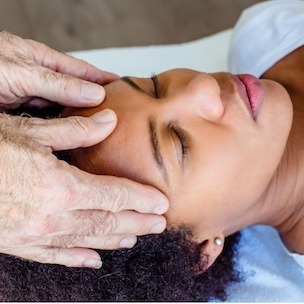 The Society of Ortho-Bionomy Int'l sponsors monthly Online Study Groups. They are primarily in a conference call format and are taught by various Registered Ortho-Bionomy Instructors via Zoom.
As an ongoing effort to support the Society membership during the pandemic, the Board of Directors has decided to lower the cost of the Study Groups again, this time to $25 for all of 2021.
Each Study Group includes one hour of pre class homework and two hours of online study. Our Study Groups cover a variety of topics and also count towards the study group requirements in the Practitioner and Advanced Practitioner Training Programs.

A link to download your homework and the Zoom link will be attached to your emailed receipt once your register. Homework needs to be completed before you attend the Study Group.
An evaluation for the Study Group will be sent to you within 24 hours. Please return the evaluation within two weeks of class date for certificate.
Chapman's Neurolymphatic Reflexes Review
with Advanced Instructor Ann Hoeffel
The Importance of and The How-tos for Integrating Chapman's Neurolymphatic Reflexes into your sessions and help clients feel better faster.
From past students:
"Ann: Thank you. This study group was excellent. I learned many things about 'how' the different systems are connected in the body. . . . Much appreciated."
"Ann presented information clearly, with humor and expertise."
"Chapman's is a class loaded with information. After this study group I felt enlightened and educated without being overwhelmed and drained. Next day worked with a client using this info about the colon with great results!"
"Ann made some things so much clearer, I have taken Chapman's reflexes before (twice) but never knew to group things - so much easier."
". . . . How to use the Chapman's Reflexes book. Before the class I did not understand how to even start. Now I can use it as a guide, and easily incorporate it into my sessions. Thank you for a great class!"
"I am only sorry that I did not have the information before. . . ."
"I think this gave me a great place to feel comfortable working on these points and getting some practice so that a formal class will be more meaningful. I would highly recommend taking this class first!!" Ann Hoeffel, BS-Edu, SRR, CHt, CST, LMT, BCTMB, Approved NCBTMB CE provider, Registered Advanced Instructor and Practitioner of Ortho-Bionomy.® Ann loves sharing her skill and knowledge of healing with others and is known for "incredible results." Owner of The Sun Center, Ann has enjoyed working with clients since 1984, and teaching Ortho-Bionomy since 1997. Her training includes over 4700 in-class hours. Ann integrates Divine Energy (Distant) Healing, Craniosacral Therapy, Visceral Work, Chapman's Reflexes and Hypnotherapy with Ortho-Bionomy®. Students have expressed appreciation for Ann's teaching: clarity, in-depth knowledge, resourceful manuals, energy and focus.
Thursday, March 18th, 2021 - 6:00pm EST, 5:00pm CST, 4:00pm MST, 3:00pm PST
Cost: $25.00 Member $45 Non Member (Reduced rates for 2021)
Registration for "Working with Knee Replacements" with Advanced Instructor Morel Stackhouse
will be available after March 19th. We are taking April off due to the virtual SOBI Conference this year.
Study Groups remaining in 2021
Mar 18th Ann Hoeffel Chapman's Reflexes Review
May 20th Sarah Smith Contact and Positioning for Equines with Special Needs
June 17th Morel Stackhouse Working with Knee Replacements
July 15th Bruce Stark Sacroiliac Joint
Aug. 19th TBA
Sept. 16th TBA
Oct. 21st Bettina Beaucamp Applying O-B Principles to Create Balance and Abundance
Nov. 18th Luann Overmyer Ethics
Dec. 16th Rouel Cazanjian Phase 7 & Life Skills