SOBI Sponsored Study Groups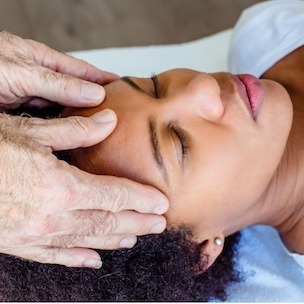 The Society of Ortho-Bionomy Int'l sponsors monthly Online Study Groups. They are primarily in a conference call format and are taught by various Registered Ortho-Bionomy Instructors via Zoom.
Our Study Groups cover a variety of topics and also count towards the study group requirements in the Practitioner and Advanced Practitioner Training Programs.
After a group finishes all attendees will be emailed an evaluation form for that session. To receive study group credit attendees will need to fill out and submit the evaluation form within two weeks of the study group.
The Study Group for July will be a full three hours, with no homework.
---
Equine Spinal Junction/Function
with Susan Smith
August 18, 2022
6:00 ET, 5:00 CT, 4:00 MT, 3:00 PT
Three hour study group
SOBI member $45; non-member $55


In this study group we will work with three perspectives of the horse's spine: spinal junctions and how the change in the shape of the various vertebrae may influence movement, spinal curves, and degrees of motion available in the spine.
As with humans, the places where the vertebrae change to a different shape, such as at C0/C1, C1-C2, C7-T1, T17-18-L1 (in horse), L6-S1 (in horse), S5-Coccygeal 1, are areas where there can be tension, miscommunication, or misalignment.
We may ask the questions: are the vertebrae raised in that area? Is there swelling? Is there a shear? Is the fur disturbed, raised or flattened?
Additionally, horses have spinal curves just as humans do. These curves may suffer from scoliosis, kissing spine, swayback and other common ailments. By working with these spinal curves we can find the communication between them and offer space between vertebrae. We can explore range of motion and degrees of motion available in the spine to educate ourselves to what is anatomically possible for the horse and respond accordingly.
By employing Equine Ortho-Bionomy® we can provide an avenue to health and movement with curiosity, preferred and exaggerated position and recognition. The study group includes handout, video list, 3D anatomy exploration and a look at vertebral bones.


Your facilitator: Susan Smith is Instructor of Equine Body Balance, and Registered Instructor & Advanced Practitioner of Ortho-Bionomy and Equine Ortho-Bionomy; Certified Acupressure Practitioner (Tallgrass Animal Acupressure Institute), and Equine Positional Release practitioner. She has been involved in equine activities and bodywork for over 20 years. Her articles have appeared in Trail Blazer Magazine, Western Horseman, Equine Wellness, Horse Around New Mexico and many others.
Equine Spinal Junction/Function
August 18, 2022
6:00 ET, 5:00 CT, 4:00 MT, 3:00 PT (US and Canada)
Three hour study group
SOBI member $45; non-member $55
---
We are currently scheduling Instructors for 2023 Study Groups
Instructors, please contact the office for more information. [email protected]
Instructor
Date
Topic
Melinda Doden
15-Sep
Working with the Hand
Bettina Beaucamp
20-Oct

"OB Principles Work for Everything; Let's Use Them to Make Marketing More Effective and Fun!"

Luann Overmyer
17-Nov
Ethics of Practice
Rouel Cazanjian
15-Dec
Phase 7 & Life Mastery