Online SOBI Sponsored Study Groups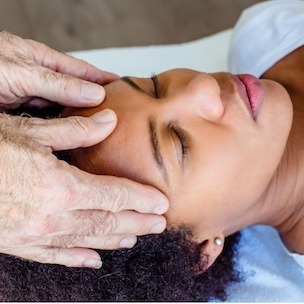 The Society of Ortho-Bionomy International sponsors monthly Online Study Groups. They are primarily in a conference call format and are taught by various Registered Ortho-Bionomy Instructors via Zoom.
Our Study Groups cover a variety of topics and also count towards the study group requirements in the Practitioner and Advanced Practitioner Training Programs.
The receipt received upon registration will have a link to download the handout, any preview materials and the Zoom link. Be sure you have these materials available before you login to the study group.
There is a limit to class size, so be sure to register early.
After a group finishes, all attendees will be emailed an evaluation form for that session. To receive study group credit attendees will need to keep their cameras on during the study group, and to fill out and submit the evaluation form within two weeks of the study group having happened.
The Study Groups are a full three hours, with no credit given for homework time.
Out of respect for the Instructor and the other students please be on time for the study group.
---
Phase 7 Review
and
Intro to Life Mastery

with SOBI Advanced Instructor Rouel Cazanjian

December 21, 2023

6:00 PM Eastern, 5:00 PM Central, 4:00 PM Mountain, 3:00 PM Pacific (US and Canada)

Three-hour online study group

SOBI Member $45; Non-Member $55
We will review the steps of Phase 7 as taught be Arthur Pauls, D.O., with some extra steps and refinements I added. Previous training with Phase 7 is not a requirement, but if you haven't taken a Phase 7 class, please connect with a colleague who has been trained in Phase 7 and experience a session of this amazing work.
I will also introduce you to a work I developed called Life Mastery, which is the only program in the world that uses the principles of Phase 7 to achieve psychological wellbeing, happiness, and success. We will "harvest" the steps of Phase 7, one at a time, to see how they may show up in our lives and how practicing them can make our lives better.
The homework BEFORE CLASS will be to read my 21-page comprehensive outline (available after registering), do at least one Phase 7 session for 5-10 minutes, and practice at least three of the twelve exercises in the Life Mastery Exercises section for 2-5 minutes each. Three hours of Study Group credit will be provided by SOBI upon completion of the class.
This class outline is designed for my 16-hour Phase 7 class but is being gifted to you for taking this study group and supporting SOBI. Some of the material may be hard to fully grasp, as I explain a lot during class. However, I am confident that after you take the study group, you will be able to use it for life. For now, just get whatever you can from the outline and practice it the best you can. All questions will be answered in the study group. Thank you for your support of SOBI!
Your Facilitator

Rouel Cazanjian, M.A., LMFT, CMT, SEP is a registered Advanced Instructor and Practitioner of Ortho-Bionomy®, a licensed psychotherapist, a certified Somatic Experiencing Practitioner, and a certified Biodynamic Therapist. He has over 30 years of experience teaching and working with clients. He also has extensive experience with Buddhist principles, mindfulness, meditation, hypnosis and many movement therapies.
A link for the study group handout, which includes the Zoom link, is available to download on the registration confirmation page and will also be included on your emailed receipt.
---
Instructor
Date
Topic
Cathy Krenicky
18-Jan
Resourcing
Jim Berns & Melissa Malm
15-Feb
Conference Review
Jessica Mark
21-Mar
Embodying the Endocrine System
Lynne Marotta & Melissa Malm
18-Apr
Trademark
Peggy Scott
16-May
Reflex Ortho-Bionomy