Details

February 9, 2021
1:00-3:00PM
State Leadership Consortium for State CDA Presidents
zoom
State Leaders:

Click here to RSVP Now

! Even if you are unable to join us on 2/9/21, please RSVP and complete the survey about future topics of interest.


This will be another great opportunity to network and learn! Use the zoom link that was emailed to you or email the Trustee (see below).

Hosted by the Trustee for State Divisions and the State Leadership Council, this consortium will include:
Connect with other presidents, share resources, ideas, and best practices for leading a state CDA.
Panel Discussion topic: "How to Navigate Allegiances with State Counseling Associations." Be prepared to share your challenges, successes and discuss best practices, e.g., How to manage the separation from a State Counseling Association and for those who are affiliates, How do you manage/operate in that context?
We also hope to hear from each of you, as presidents of CDAs, about the type of support you need and the ongoing learning opportunities needed. It is very important for you respond to the survey included in link to rsvp (whether or not you are attending).
Thank you and hope to talk with you soon!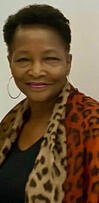 Carolyn Jones
NCDA State Trustee
CDJConsulting.LLC.12@gmail.com
More Info
2021-02-09 13:00:00
2021-02-09 15:00:00
America/Detroit
State Leadership Consortium for State CDA Presidents
State Leaders: Click here to RSVP Now ! Even if you are unable to join us on 2/9/21, please RSVP and complete the survey about future topics of interest.  This will be another great opportunity to network and learn! Use the zoom link that was emailed to you or email the Trustee (see below).  Hosted by the Trustee for State Divisions and the State Leadership Council, this consortium will include: Connect with other presidents, share resources, ideas, and best practices for leading a state CDA.  Panel Discussion topic: "How to Navigate Allegiances with State Counseling Associations." Be prepared to share your challenges, successes and discuss best practices, e.g., How to manage the separation from a State Counseling Association and for those who are affiliates, How do you manage/operate in that context? We also hope to hear from each of you, as presidents of CDAs, about the type of support you need and the ongoing learning opportunities needed. It is very important for you respond to the survey included in link to rsvp (whether or not you are attending).   Thank you and hope to talk with you soon! Carolyn JonesNCDA State TrusteeCDJConsulting.LLC.12@gmail.com
zoom
---