Advocacy Alerts, Updates & News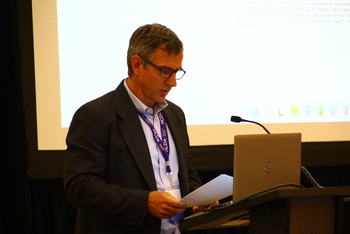 NCDA established its first legislative agenda during the annual Global Conference in Washington, DC in 2008. Since then, NCDA has made public policy an important cornerstone of its work, as described in NCDA's Philosophy on Public Policy: Advocating for Career Development.
The NCDA Government Relations Committee operates in conjunction with NCDA's Washington D.C.-based firm LobbyIt to support the advocacy efforts of NCDA.
Advocacy Alerts
On September 8, 2021, the House Education and Labor Committee released a topline briefing document and scheduled their markup of the Build Back Better Act for 12:00 PM on 9/9/21. The legislation is more commonly known as the "human infrastructure" $3.5 Trillion budget reconciliation measure. LobbyIt wanted to highlight a specific section:
The Build Back Better Act invests nearly $80 billion in workforce development programs that allow workers to build new skills while earning a paycheck. This investment will:
Expand Registered Apprenticeships and other paid job training programs that are targeted to serve at risk young people, support workers who were laid off from their jobs, and create partnerships with 3 employers and labor unions in local communities to train workers to fill openings in high-wage occupations,
Fund new workforce activities to fight climate change – carried out through both Department of Labor job training programs and AmeriCorps – to prepare workers for good-paying jobs in emerging fields to help address the climate crisis,
Fund strategies to recruit and retain direct care workers, including raising wages and creating training opportunities to help address the direct care workforce shortage,
Invest in increased enforcement of labor law and civil rights violations, and set meaningful civil monetary penalties for violations of wage and hour, worker safety and labor laws, and
Provide assistance to states wanting to phase out subminimum wages for workers with disabilities.

LobbyIt will be covering the markup hearing and provide a report on results applicable to NCDA priorities. Noteworthy that the provisions and funding levels will serve as the initial starting point for ongoing negotiations over the final reconciliation package which is anticipated lasting into October.
---
Call to Action!

NCDA MEMBERS: Tell Your Story!
At a time when our nation is facing unprecedented challenges, the wide range of services that NCDA members provide will be important factors in helping individuals across the age span As individuals and communities recover from and adjust to coronavirus effects, services provided by NCDA members will be in great demand, but at the same time, budget cuts will likely affect those services.
Currently, Congress is considering proposals that would significantly increase annual funding by billions of dollars for a number of programs, including:
Workforce Innovation and Opportunity Act Programs (Adult, Dislocated Worker, State Formula Grants, Youth)
Employment Services Grants
Apprenticeship Grants
Native American Programs
Ex-Offender Activities
Youth Build
JobCorps
Career and Technical Education State Grants
Adult Education and Family Literacy State Grants
K-12 Education
Higher Education
Telling your story of the clients you serve and the services you provide will likely be the best way of letting potential clients, your community, and elected leaders know of the services you and other NCDA members provide and at the same time make clear the need for legislation and budgets to fund them. It is very important, especially at this time, that you share information about the clients or populations you serve, the services you provide, techniques you use, and successes you have achieved with professional colleagues and your representatives at the state and federal levels.
Contact your member of Congress and let them know how important it is that your efforts are properly resourced as they look to pass legislation to help get millions of unemployed back into the workforce. Use the information on these NCDA Advocacy pages to respond to the call to action!
Advocacy Updates
The American Rescue Plan Act (3/12/2021)
LobbyIt, the D.C. based firm working with NCDA, has released an outline of what is included in the comprehensive spending package and what changes will be of interest. Read the LobbyIt Overview.
Monthly Advocacy Updates, provided by LobbyIt:
Advocacy News
NCDA hosted a virtual briefing in April 2021 on the Need to Invest in Career Development along with the NCDA 2020 Legislative Award Winners, Representative Langevin (D-RI) and Thompson (R-PA). This was the association's chance to highlight its work with the Representatives who authored the Counseling for Career Choice Act! Watch the recorded event here.
Expressing support for designating November 2020 National Career Development Month, a congressional proclamation was made by Congressman Jim Langevin (D-RI) and was co-sponsored by Representative Glenn Thompson (R-PA). View the proclamation:

Written in conjunction with the NCDA staff, Government Relations Committee, and D.C.-based lobbying firm LobbyIt, the resolution supports the mission of NCDA. Share the good news! Here is the link to the PDF of the Proclamation: Resolution 1239 - November 2020

The August 2020 Workforce GPS Newsletter from the U.S. Dept of Labor included the following:

Our eleven-minute video provides quick tips for career advisors working with students on career planning or job seekers in an American Job Center (AJC). Competency models found on the Competency Model Clearinghouse can be used to assist students and job seekers identify occupational knowledge, skills, and abilities; determine individual skill gaps; pinpoint education and training needs; and connect to industry networks. Lauren Fairley, a U.S. Department of Labor Workforce Analyst, and Student Career Counselor, walks viewers through a step-by-step process of how to navigate the competency model website, related career planning resources and tools, and highlights related to career planning sites.

Langevin, Thompson Introduce Bill to Strengthen Career Counseling in Middle and High Schools - bipartisan legislation would provide federal funding for states to develop career counseling frameworks - read the Press Release
LobbyIt staff continue to arrange and facilitate meetings with Members of Congress.These meetings often result from communications with the Members of Congress by NCDA members or GR committee members. They are very helpful, because they give us the opportunity to explain NCDA's diverse membership and its mission and services, and to ask for the legislative and funding support needed to continue those services. These meetings are the result of grassroots advocacy at work!