Details

This product is no longer available.
Publications
Featured Product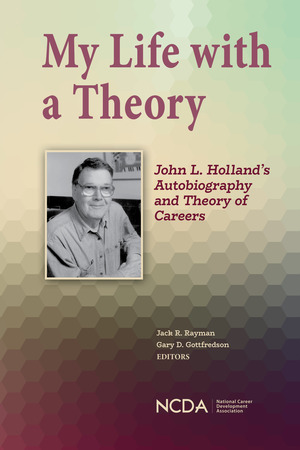 My Life with a Theory: John L. Holland's Autobiography and Theory of Careers
In 1959, John L. Holland introduced a theory of vocational choices involving personality typology (widely known in the career development field as the Holland Code, or RIASEC). Included with this previously unpublished autobiography are book chapters, journal articles and other original source material that will enhance the reader's understanding of both the theory and the scientist. Jack R. Rayman & Gary D. Gottfredson, Editors (2020).
Get this NEW book at the Introductory Sale Price of $55 (members) and $60 (non-members) thru July 31, 2020. Shop the NCDA Career Resource Store now!
Monthly Specials
Introductory Sale Price Available Only this Month!
---
Read More!
Many of our products include links to Book Reviews or Excerpts, which are also archived in our Career Convergence web magazine.