Complete Story

John Ward II
OABA DIRECTOR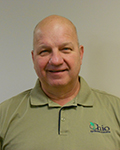 John Ward is the Office President for Assured Partners Marysville, Ohio office. John has worked for Commercial Agribusiness Insurance starting in 1979 including serving as Risk Manager for CountryMark Regional Cooperative. He has previously served on the Ed Trust Board.
John was born in Tiffin, Ohio and later went on to graduate from The Ohio State University with a major in communications.
He has four children: two boys and two girls. Both of his sons are very active in the Association and work for Assured Partners. His daughters are both special education teachers. He also has eleven grandchildren, but number twelve is on the way to be due very soon.
---