Awards
OABA Industry Excellence Awards
For the purpose of honoring excellence, professionalism and achievement among OABA member companies and their employees, thereby encouraging that same excellence in others.
OABA is now accepting nominations for three award opportunities: Achievement as an Emerging Leader, Excellence in Customer Service and Excellence in Safety & Stewardship. Nominations can be submitted by any industry professional, but the nominee must work for an OABA member company. Additional details on each award are below. Information on how to apply is available at the How to Apply tab below. Award nominations must be received by August 4, 2023.
Industry Excellence Awards - NOW OPEN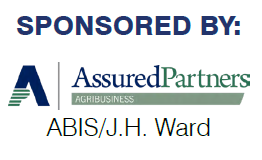 Award recipients will be recognized during the annual OABA Industry Conference. Winners will receive complimentary registration and lodging for the conference, recognition in industry publications and a $1,000 cash award.
Thank you to our Awards Sponsor: Assured Partners - ABIS/J.H. Ward.