Safety Products

DiVal Safety Equipment is a Premier Safety and Industrial Distributor. DiVal Safety is devoted to the safety of your employees and committed to the bottom line of its partners. DiVal specializes in providing and servicing lifesaving equipment that ensures your employees make it back to their kitchen tables each and every night. They also offer Safety Culture Programs to assist your efforts in changing the way your employees value their own safety.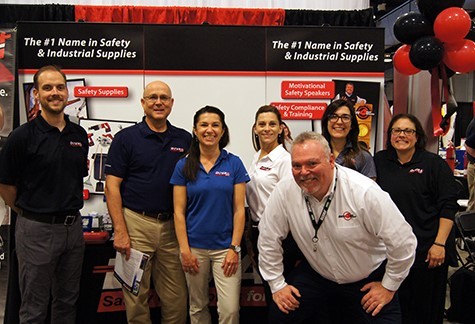 It all started in 1977 when two hard working entrepreneurs, Joe DiMaggio and Chuck Vallone, began selling gloves and rain suits out of the trunk of their car. Fast-forward over 40 years and DiVal is now a premier B2B distributor of safety equipment, industrial and contractor tools & supplies, and maintenance, repair and operating (MRO) products. DiVal has also added product testing, service, and repair, as well as training, motivational speaking, and event operation to its tool belt. In addition, DiVal has spread around the country with 11 different locations and plans to expand even further.
How has DiVal achieved this level of success? It is because of their customers that share their passion to keep people safe and accident free. First responders, medical professionals, and other emergency personnel often receive the recognition and accolades after accidents occur, but DiVal also wants to thank those people on the front-lines that are making safety and accident prevention an everyday priority in the workplace. DiVal believes you are the unsung heroes of the safety world and DiVal is your biggest fan. It is all part of why they are devoted to the safety of your employees and committed to the bottom line of their partners!
As part of OABA's partnership with DiVal, members can receive special offers and pricing on safety products and services. For more information, please contact Andrew Lesinski at (716) 698-1749 or alesinski@divalsafety.com.