Complete Story

Nick Franks
OABA DIRECTOR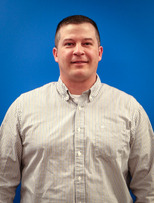 Nicholas W. Franks is the General Manager for Tyler Grain and Fertilizer. He has been in this managerial role for ten years. He has spent his entire life growing up in the agricultural industry.
Nick graduated from The College of Wooster with a Bachelor of Arts in sociology.
Besides being a board member for OABA, Nick also is part of the Nutrient Stewardship Council as an Agribusiness Director.
Nick was born and raised here in Ohio. He has been married for 18 years and has four children. Nick is a Christian, and the president of Overton Community Church's council. He is an outdoorsman who loves to hunt, watch sports, and enjoy spending time with his children and beautiful wife.
---